The Most Reliable Scrap Metal Recycling Service in Australia
SHRIMETALS SCRAP RECYCLING PTY LTD.is a leading firm of scrap metal and recycling in Sydney, Australia.
*Free Pickup is only available for Commercial and Industrial sites. House pickup is not available. 
SHRIMETALS SCRAP RECYCLING PTY LTD.is a leading firm of scrap metal and recycling in Sydney, Australia. We accept all kinds of metal scrap (non-ferrous metal scrap) by giving top prices to you. Rather than throwing your unwanted metal elements to local bins, you can bring it to us in the yard, dump it and in turn receiving a good amount of money for your scrap. We guarantee highest price for aluminium scraps, copper scraps, brass scraps, cables, stainless steel scraps, heavy steel scraps, lead scraps, computer parts, batteries, motor pumps, electric motors, air con, engine, etc. Have a look to What We Buy
Free Scrap Metal Pickup for Commercial & Industrial Sites
Want to get rid of your unwanted metal scrap? Our trucks with advanced digital scales and trained staff will come at your place to pick your scrap for free. Get the highest possible price in return! …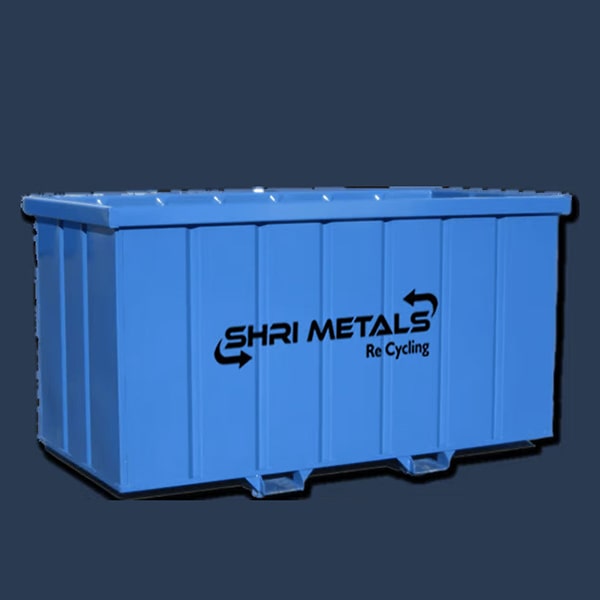 Free Bins For Metal Recycle
Are you in urge of free bins for scrap metal disposal? Shri metals scrap recycling provides free scrap bins to industrial and commercial sites with all sizes for depositing of your scrap. Contact Shri metals and we'll put up bins for free of cost at your place …
Industrial Scrap Removal In Western Sydney And Sydney Suburbs
Shrimetals will reach everywhere to collect your industrial scrap. Shrimetals scrap recycling based in Blacktown is capable to collect scrap waste across Western Sydney and all the Sydney suburbs…
Want to remove or unload scrap metals but don't know where to? We offer affordable services that are just a call away.
What Our Customers Say About Us
Friendly staff and great prices
I like this place I have been going for 3+ years Friendly small business Help sort metals Get fair prices Never too busy so is good
Great price good client service, free bottled water. Easy payment a pleasure to work with
Fantastic staff and service. Very fair prices, and an honest and reliable service. highly recommended
Dave. Such a pleasant person to work with. Happy and friendly team. Wouldn't bring my scrap anywhere else. You won't be scared dealing with him. Trustworthy.
A very friendly, honest place. Thank you very much for your service. I high recommend this place to anyone.
We're here to help! Call Us Today!